"To promote interest in home gardening, aid in the protection of native plants, trees, and wildlife and further civic beautification."
PROGRAM CALENDAR 2022

THERE ARE NO MEETINGS IN
JANUARY AND FEBRUARY
March 1, 2023
Location: Kimball Library
5 Academy Avenue, Atkinson
362-5234
Time: 1:00 p.m. Refreshments
1:30 p.m. Business Meeting
2:00 p.m. Program
Program: "Fit for the
Royal Family"
Suzanne Mahler, an avid gardener will take us on a colorful journey through the year with images of plants that offer a progression of bloom and multiple seasons of interest for a landscape that provides beauty year-round.

Refreshments:
Hedi Shikes, Chair
JoAnn Benoit
Cindy Knight
Christine Leeds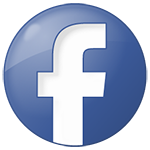 Visit Us
Member

New Hampshire Federation
of Garden Clubs, Inc.

National Garden Clubs, Inc.
*******